Thank you to Mrs. Erica Keller for donating these adorable mirror clings for our middle school's girls bathroom! ❤️🖤#YouLookAmazing🖤❤️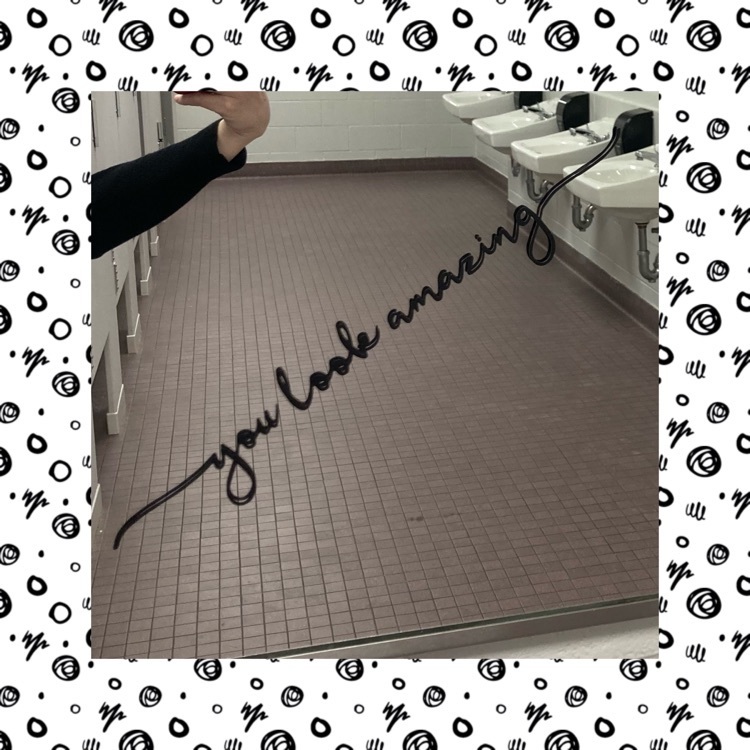 Thank you to Mrs. Tracie Hughes, who donated this awesome, handmade sign for the middle school office! We love it and can't wait to display it! ❤️🖤 #GoBigReds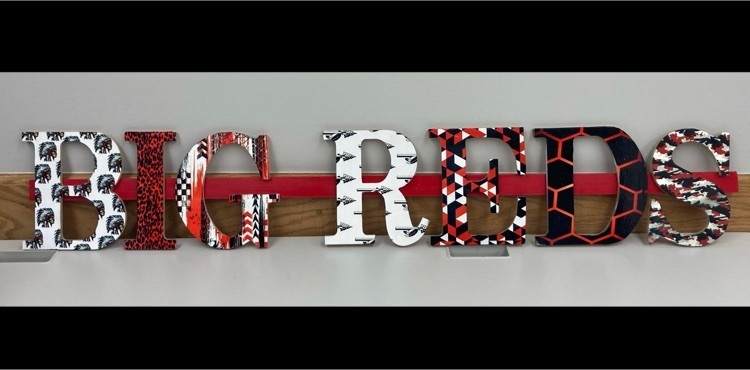 The Back to School Fair for Bellaire Students at the Bellaire Presbyterian Church is today from 12-3! Bellaire students have the BEST community support! #BigRedsForever ❤️🖤❤️🖤❤️🖤❤️🖤❤️🖤 "We will be handing out basic school supplies as well as having a FREE clothes closet for the kids. Come have a hot dog, bag of popcorn and a drink and celebrate the start of the 22/23 school year with us! This event is sponsored by several Bellaire, Neffs and Belmont churches and Bellaire businesses."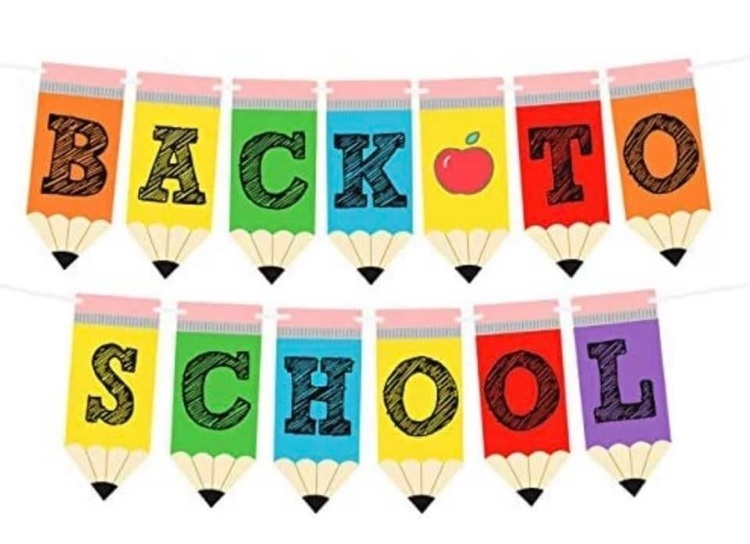 As you are shopping for school clothes, please keep the school dress code in mind. Thank you! ❤️🖤🛍🖤❤️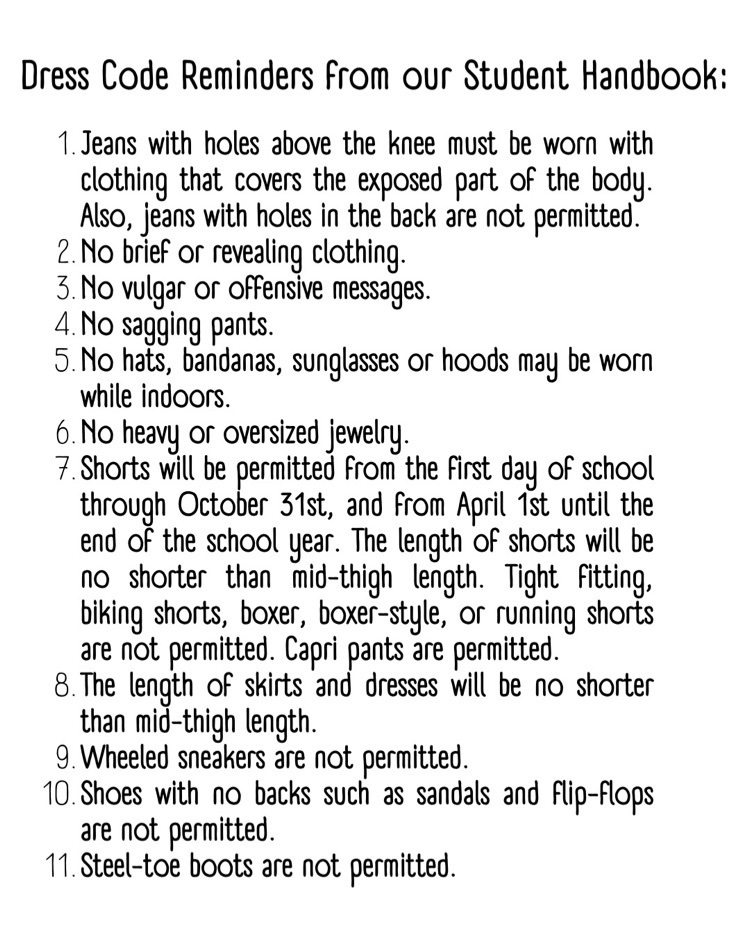 Reminder that this weekend, August 5 - 7, is Ohio's Tax-Free Weekend! It is also West Virginia's Tax Free Weekend and a great time to go school shopping! We are looking forward to our students returning on August 22! 🖤❤️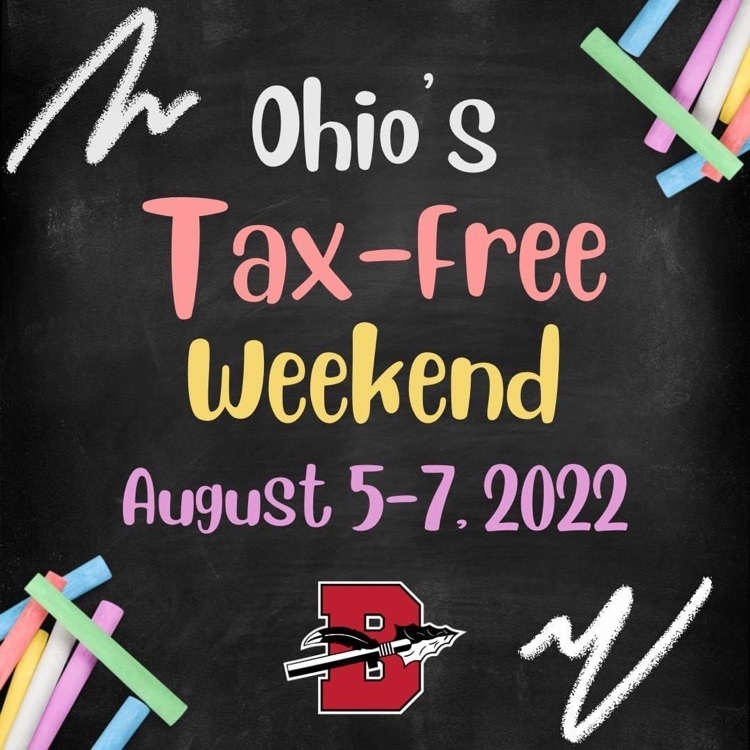 Please read the information on our social media about school lunches for the 2022-2023 school year! It is essential that ALL families fill out free and reduced lunch forms, regardless of income!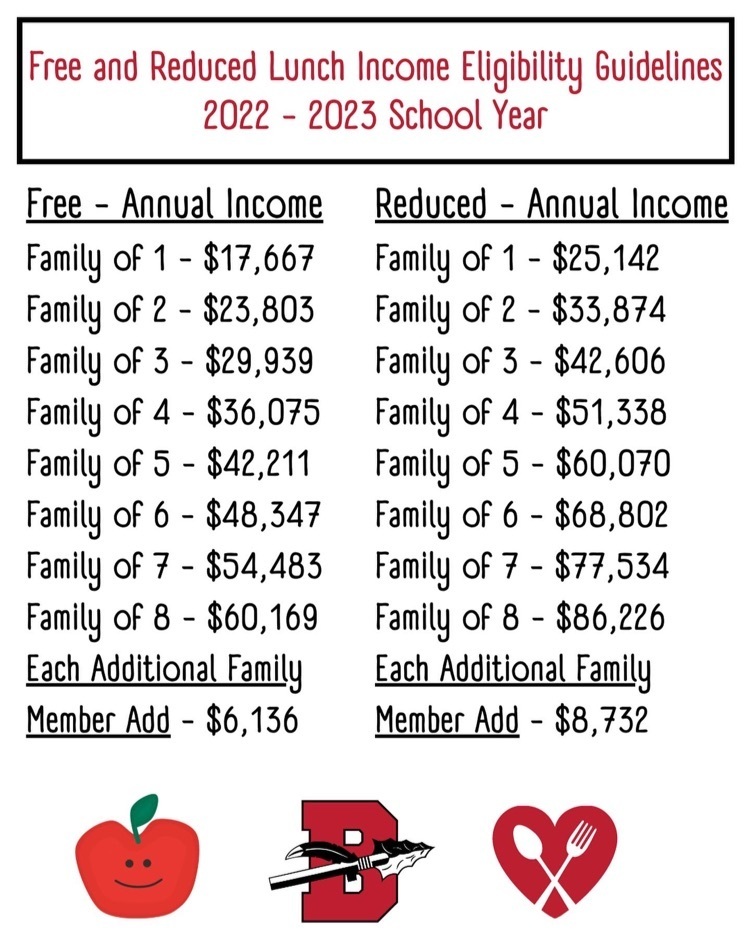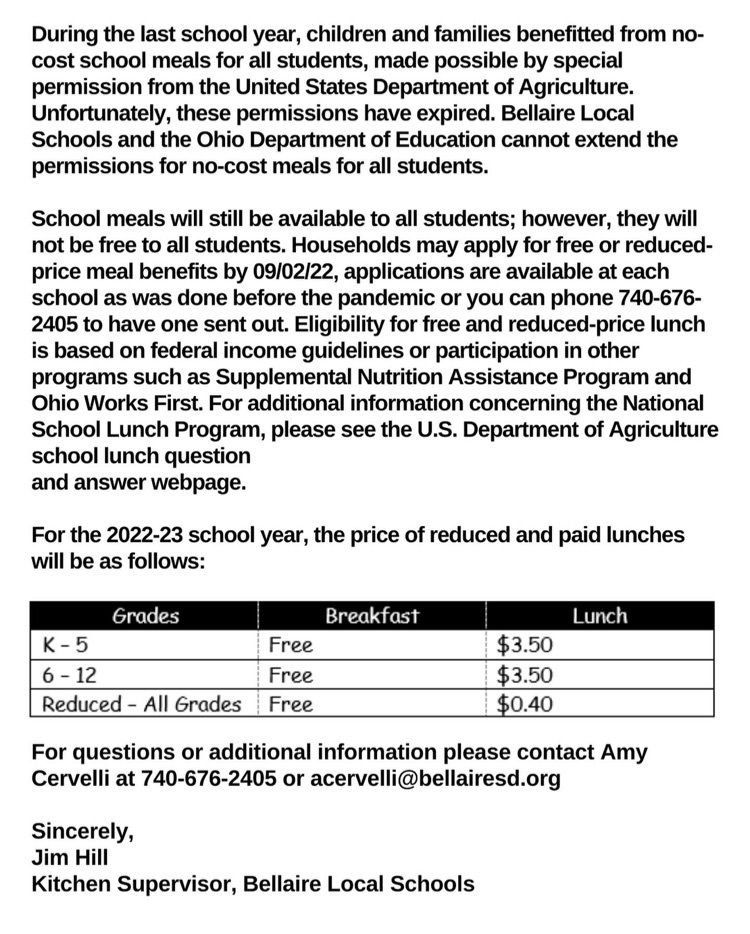 Our 7th and 8th Grade Bellaire Middle School Cheerleaders! ❤️🖤📣🖤❤️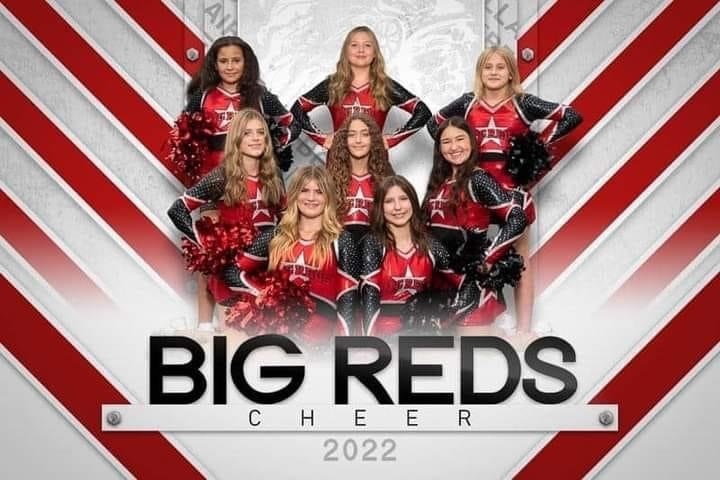 Our BHS Football Cheerleaders in front of our AWESOME new guest bleachers @ Nelson Field! We are ready for some football…Go Big Reds!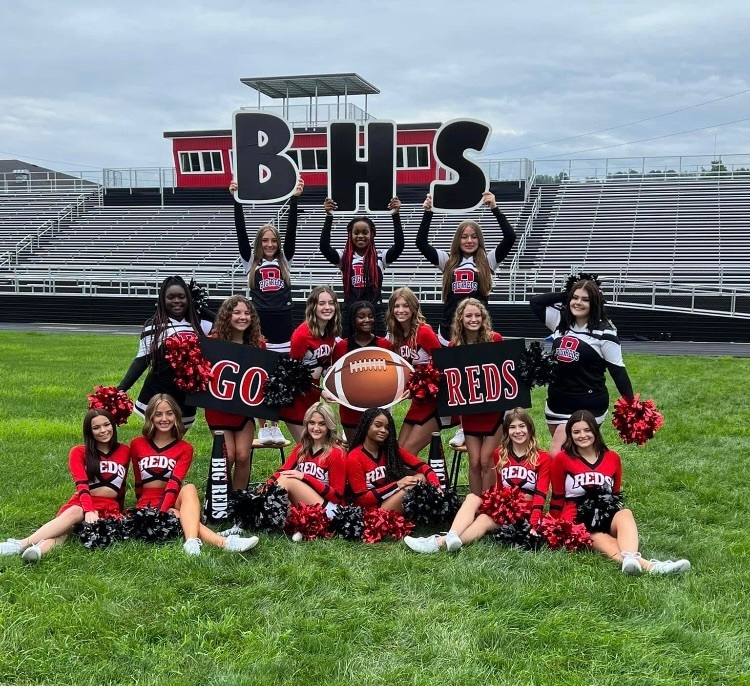 BMS Upcoming Events for August! ❤️🖤❤️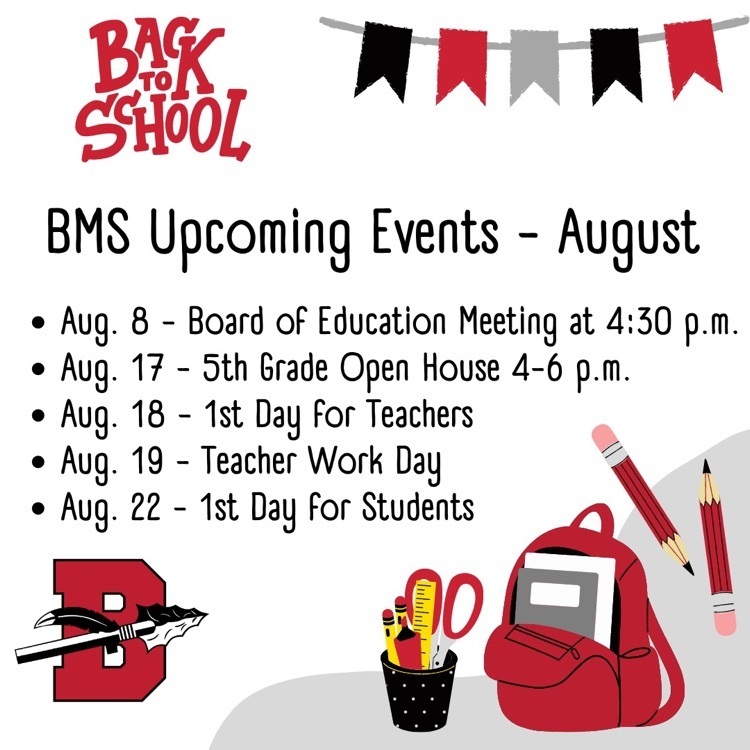 Ohio's Tax Free Weekend is August 5th - 7th this year! ❤️🖤🎒🖤❤️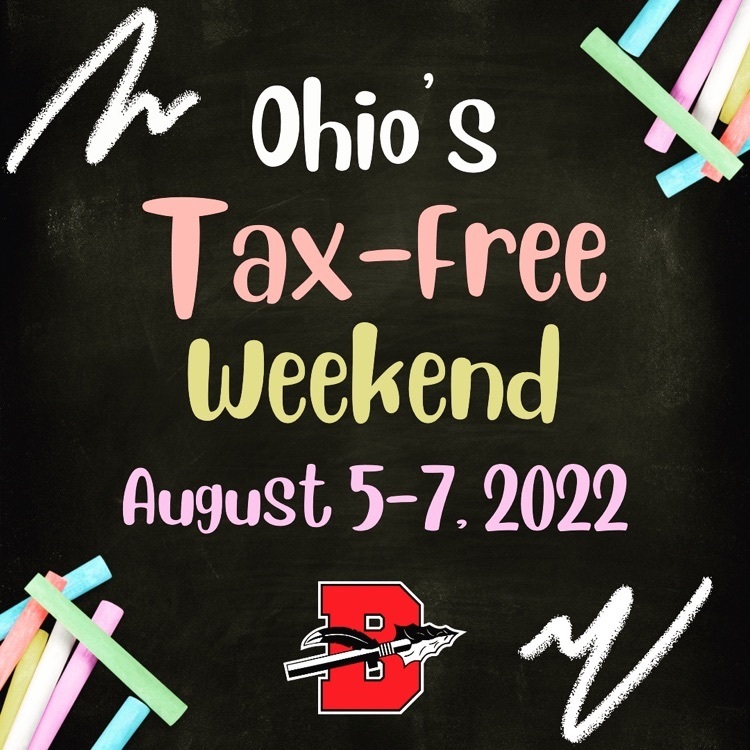 Thank you to Mrs. Cusick and our friends at the Ohio River Valley Elks #231! ❤️🖤🎒🖤❤️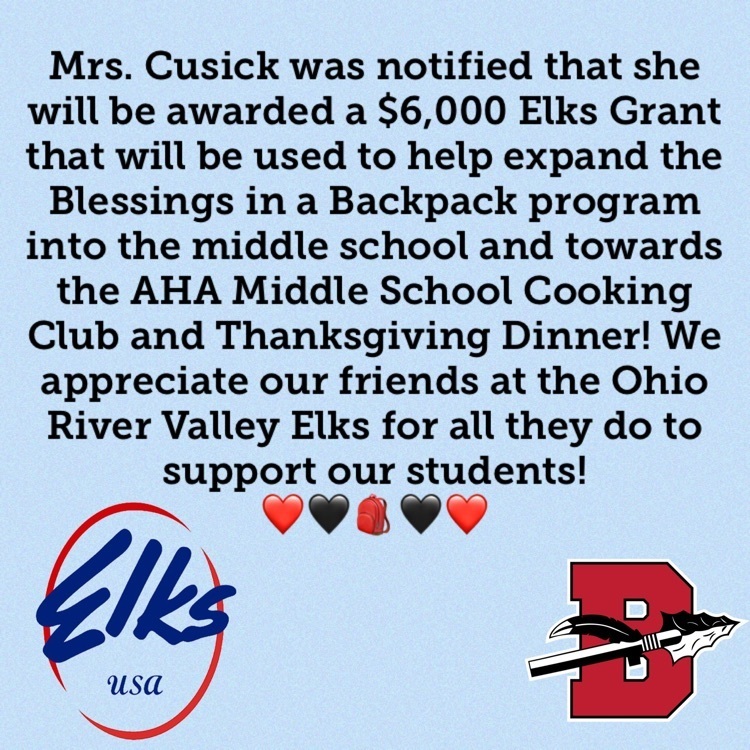 We cannot wait to meet our incoming 5th grade students…Go Big Reds! ❤️🖤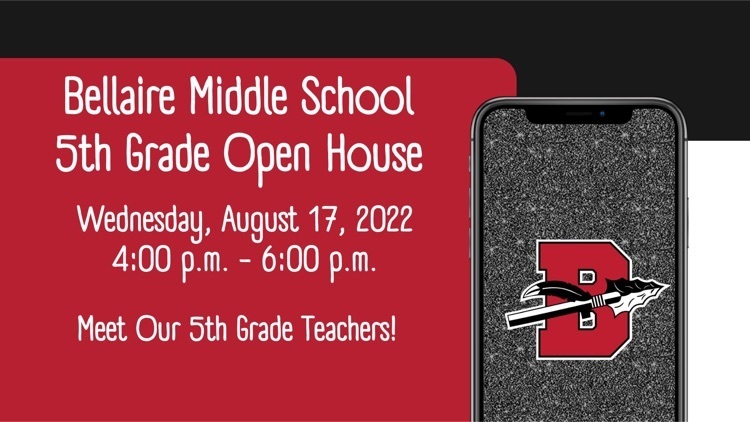 This position is for the upcoming school year with our AHA program! ❤️🖤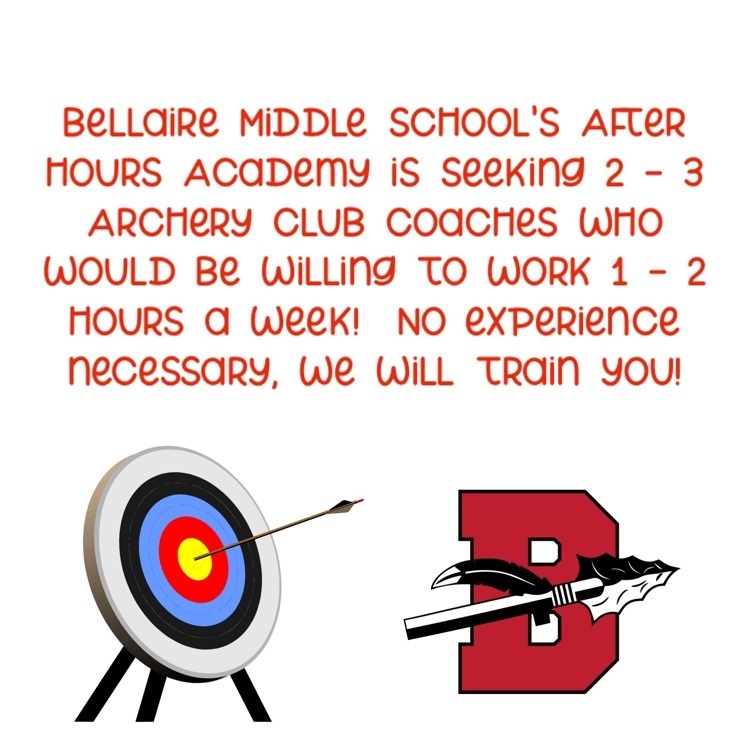 Happy Flag Day! ❤️💙🇺🇸💙❤️ June 14, 1777 - The Continental Congress approved the design of a national flag.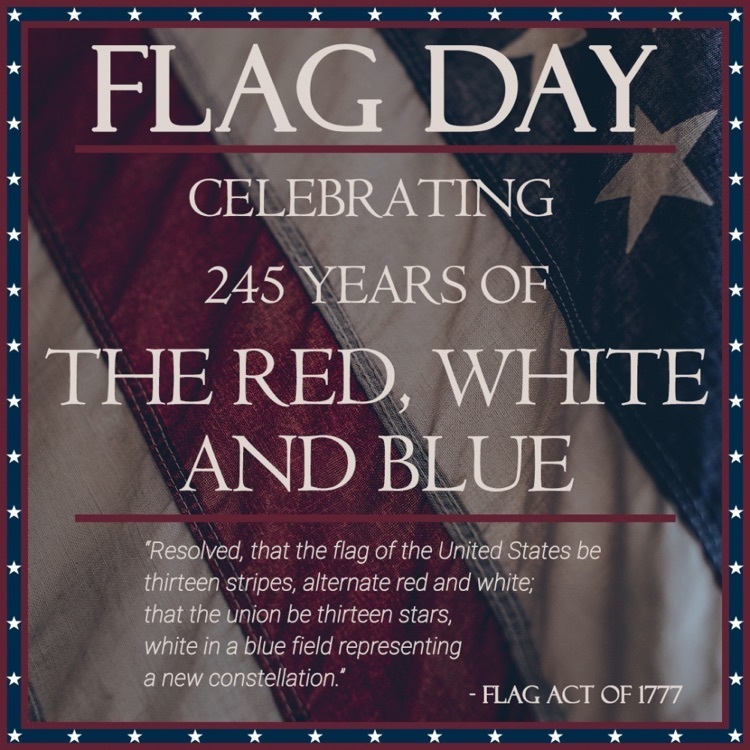 Bellaire Local School District is now hiring an intervention specialist at Bellaire Middle School. Candidates must possess proper certification from the Ohio Department of Education. This posting will be open until July 31, 2022. To apply email your letter of interest and resume to Kim Hart at
khart@bellairesd.org
❤️🖤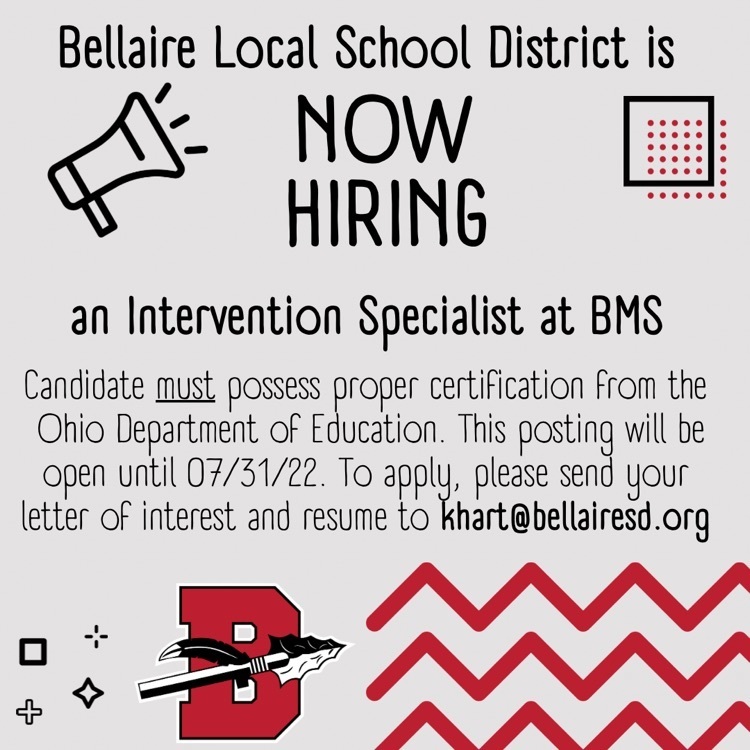 Please see a Bellaire Football Mom to purchase tickets in advance to their cake bash or pay $10 at the door on July 30th at 4 p.m. at the BHS Cafeteria! ❤️🖤❤️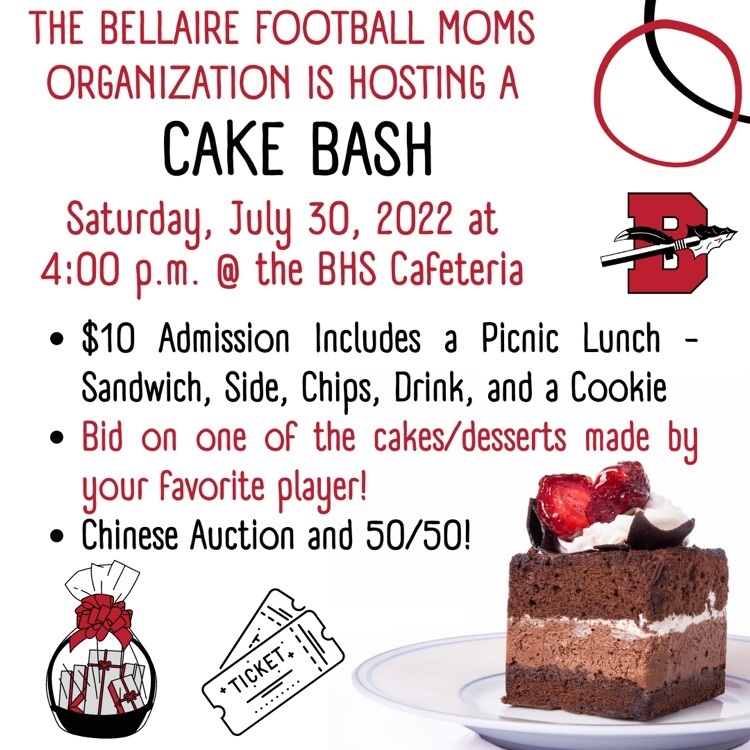 Happy 4th of July, Big Reds! 🇺🇸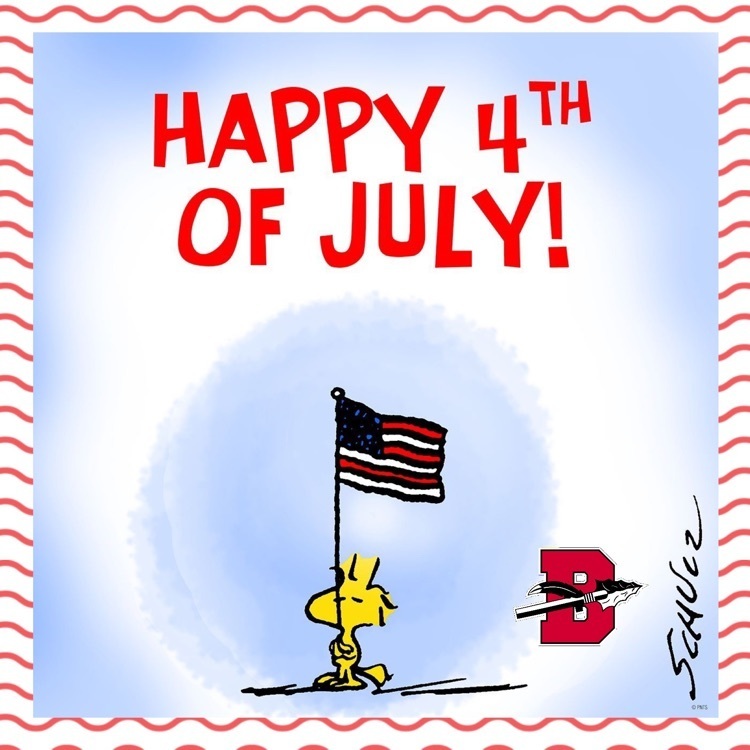 A huge thank you to Mrs. Hawkins, our music teacher/choir director, for leading Bellaire Middle School's first ever choir camp this year! Our students honed their musical abilities with groups, games, and they put on an incredible performance at the end of the week! We would also like to thank our band director/high school choir director, Mrs. Lara Cline, for her help with the camp and Sherrard Middle School Music/Chorus Teacher, Mr. Michael Murphy, for his assistance over the past week. Thank you also to Lizzy Hawkins and Bethany Hawkins, for helping their mother with this camp. Last but certainly not least, thank you to the high school choir students who volunteered this week to help inspire our middle schoolers - Sarah Dunfee, Laiken Hibbitts, Leahnna Sparling, Kiernan Porter, Steven Street, and Lilli Back! ❤️🖤❤️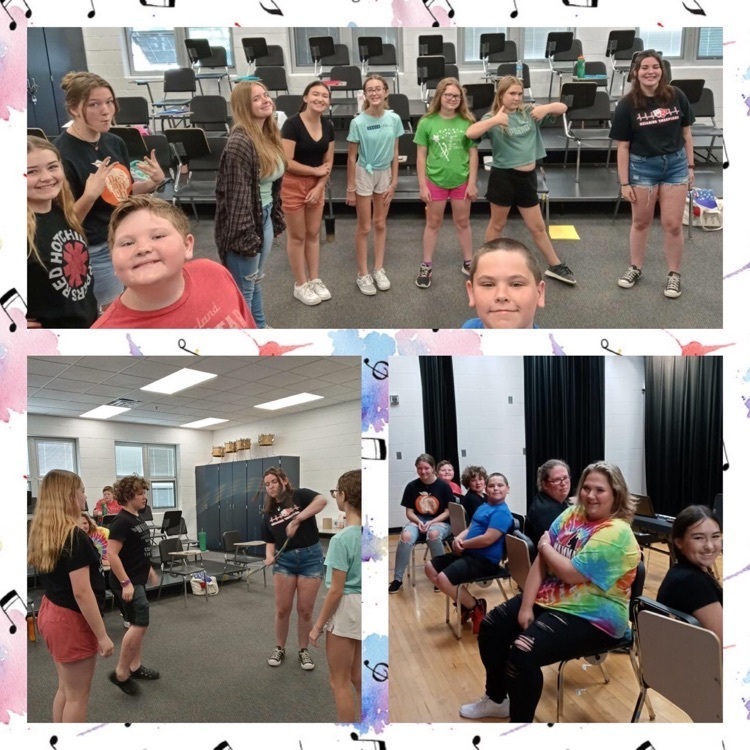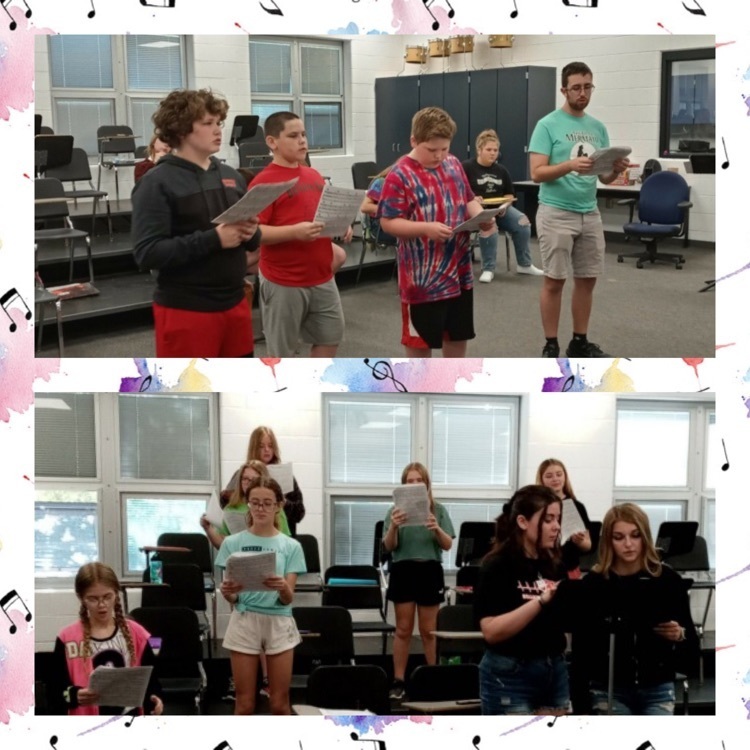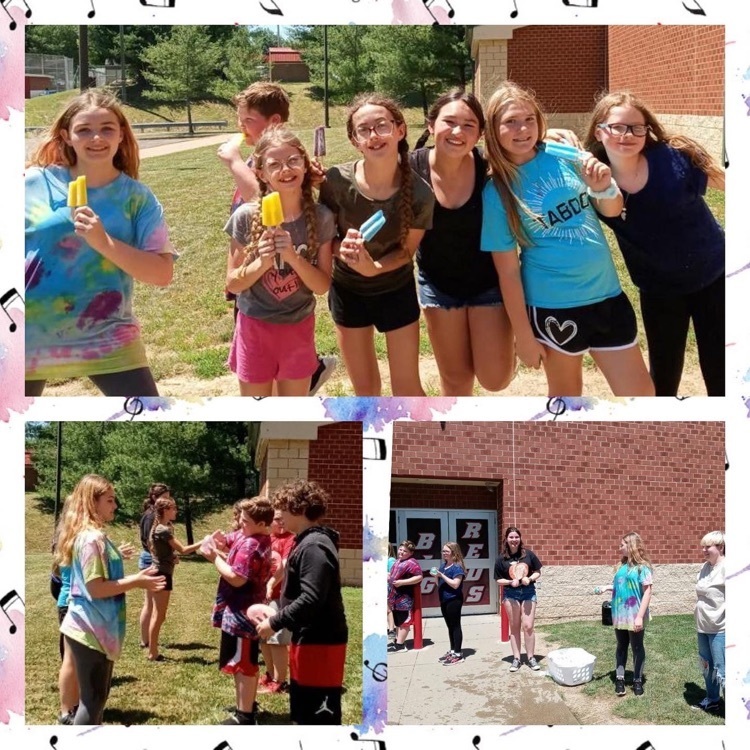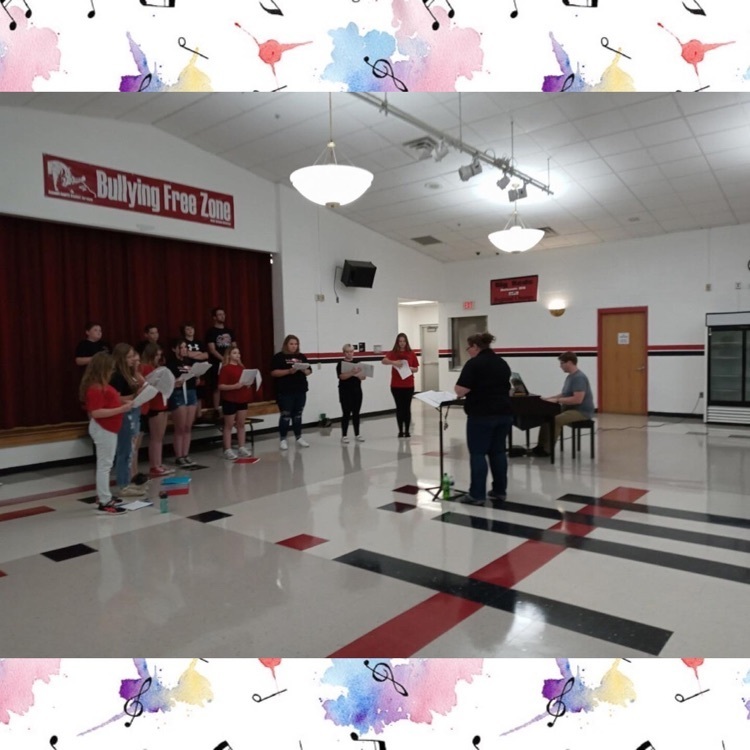 Happy Father's Day, Big Reds! We appreciate all the fathers and other important men who support our students. ❤️🖤❤️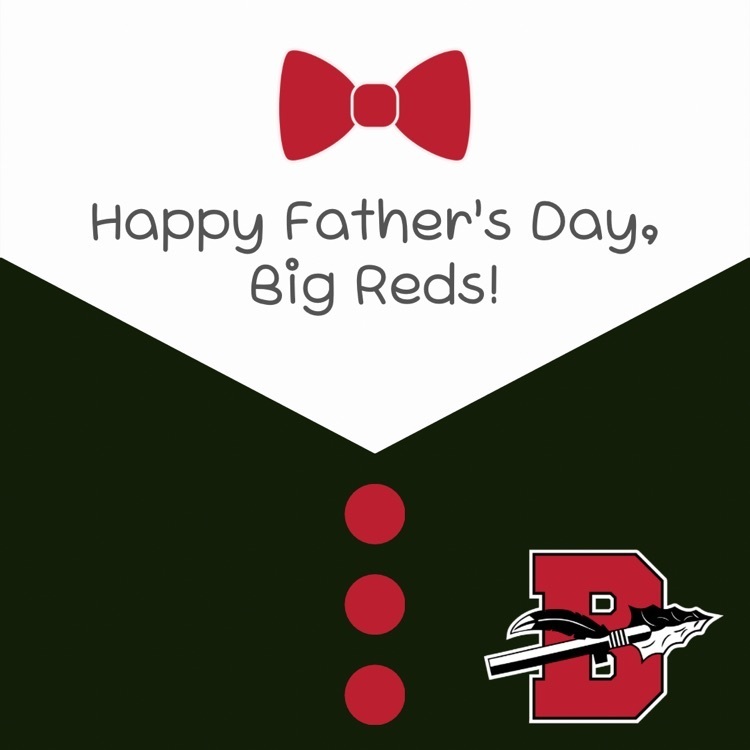 8th Grade Graduation Party Pictures! Thank you to the 8th grade parents for hosting this event! ❤️🖤