Just a reminder that Bellaire Middle School will be holding it's annual Fall Festival tomorrow, Wednesday October 23rd from 5 to 7 pm. There will be no entry fee and all are welcome! Hope to see you there.

Good afternoon. This is just a reminder that Bellaire Local Schools will be operating on a 2 hour delay tomorrow, Friday, October 18th due to the end of the first 9 weeks grading period. Also, student report cards will be sent home on Thursday, October 24th. Thank you.

This is a reminder that Bellaire Middle School will be having school picture day tomorrow, Wednesday, October 9th. Please have your information filled out on the picture forms that were sent home with students last week. Thank you.

At its regular August Board Meeting, the Bellaire Local Board of Education established the Paisley LaRoche Memorial Scholarship at the parents' request. The scholarship, which will first be awarded to a graduating member of BHS class of 2020, was established in the memory of Paisley, who passed in infancy, by her family.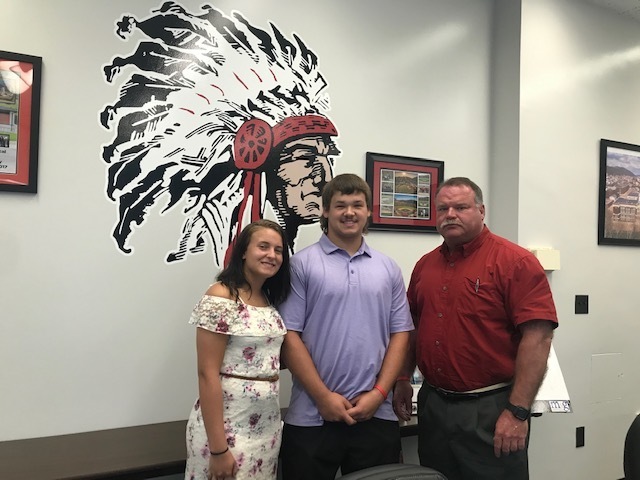 Bellaire High School student schedules will be available on August 15th from 9am to 2pm. We will have them ready for you in the BHS Principal's Office. Go Big Reds!

Bellaire Local Board Member, John LaRoche, was recently honored by OSBA and the south region for his service to the students of Bellaire

Bellaire Local School District was honored by the Bellaire Women's Auxiliary as a community partner. Please join them on August 3nd at Nelson Field Parking Lot